Current Goal
No Current Goal - ??
Stretch Goals currently frozen as a statement of focus towards releasing Beta 1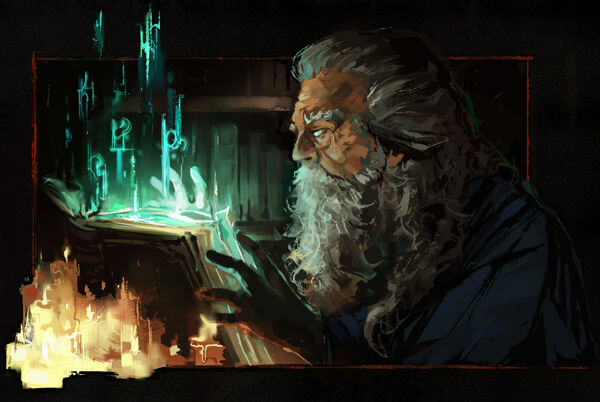 |


Although the Kickstarter Campaign for Camelot Unchained ended, City State Entertainment continues to offer stretch goals for donations of its Backers. One of the Foundational Principles behind the game talks about the philosophy that drives further stretch goals, and what City State Entertainment hopes to accomplish with its crowdfunding.
Reached Goals
[
]
Archer Class / Race Addition - Completed 5/1/13?- $2,100,000
[
]
Archer Class Per Realm and One Additional Race.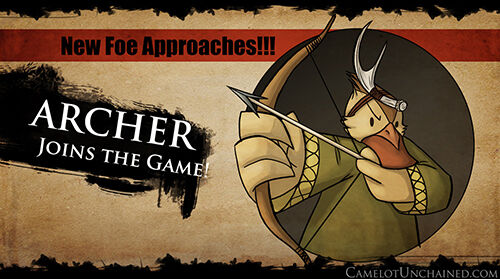 Funded during Kickstarter
This stretch lead to the Archers Archetype being added to the game.
Which was further expanded upon with the Stealth Unchained Stretch Goal with the confirmed inclusion of camouflage.
Herald / Armory Addition - Completed 5/5/13? - $2,250,000
[
]
Add CU Version of Herald / Armory.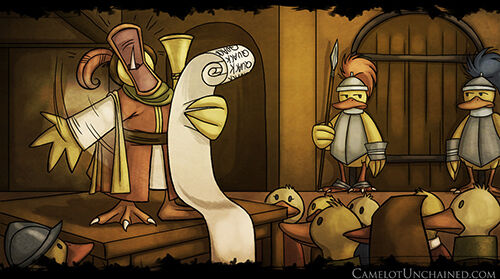 Funded at close of Kickstarter
The Depths / Race Addition - Completed 2/14/14 - $2,500,000
[
]
An RvR-focused dungeon where players can set traps, fight opposing players, find secrets/crafting techniques that have been long hidden and even come back from the dead to haunt the opposing realms. One Additional Race Per Realm.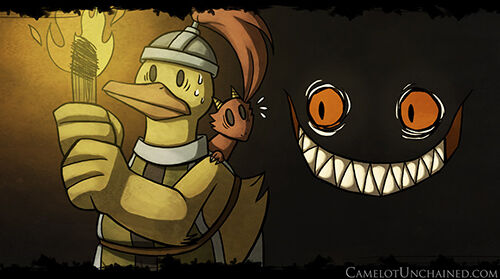 First post Kickstarter Stretch Goal.
Put in The Depths as part of the game.
The Giants - Completed 5/1/14 - $2,600,000

[

]
Allowed for a Race of Giants for Each Realm. These races will be used as both player races and as well as some of the inhabitants of The Depths.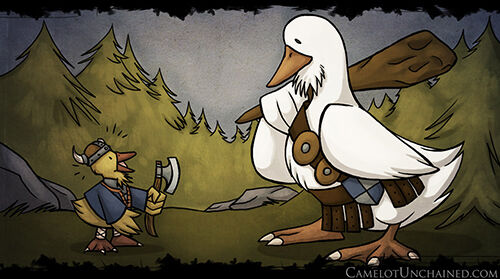 The Writer Cometh - Completed 6/13/14 - $2,650,000
[
]
Allowed a full time writer to create more in depth lore and stories.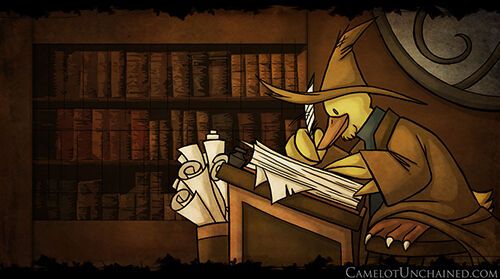 The Bounty System - Completed 8/14/14 - $2,775,000

[

]
Bounties can be offered by any one of three entities: by the Realm (all the way up to the king), by a Guild, and by individual players. Bounties can be placed on everything from certain NPCs in the game, to creatures found in The Depths, to the most well-known players in the land. These bounties are not daily quests, nor are most even repeatable.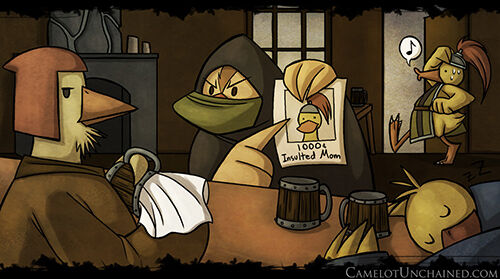 Called the E.A.R.S. Stretch Goal for short, this allows for Crafters to have greater control of what they can engrave into items, especially armor and weapons. These engravings are more than mere aesthetics, however: they will also be used for enhancements such as elemental and physical resists to attacks in Camelot Unchained.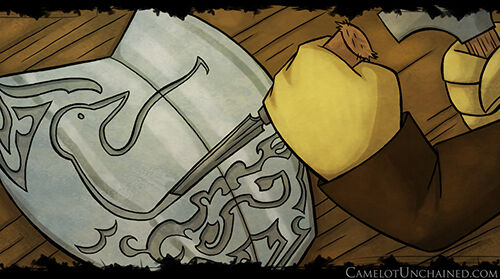 Allowed for licensing of the Audiokinetc Wwise engine as well as the salary and expenses of the sound engineer.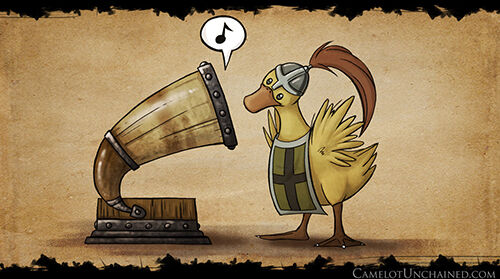 dB

was added with the team after this successfully funded.
Hug the World - Completed 3/10/15 - $3,225,000

[

]
Allowed for contract/hire additional artists to accelerate the building out of the game world.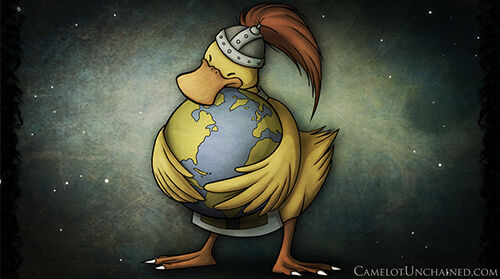 Goal is to coax two senior-level programmers to join the team.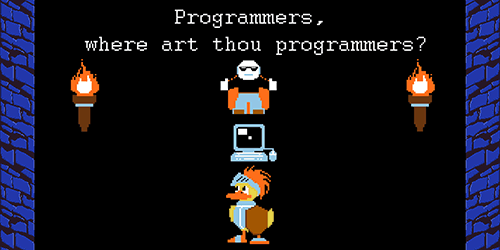 Funding from this Stretch Goal added Senior Server Engineer

Marc Hernandez

to the team.
Also added Senior Client Engineer

George Davidson

.
Adding to the Game one Spirit Mages per each realm. As Mark Jacobs explained: "An Extender Pack Plus is content that might be released prior to launch, ONLY IF we can do so without adding to the release date but if not, it will be released post-launch."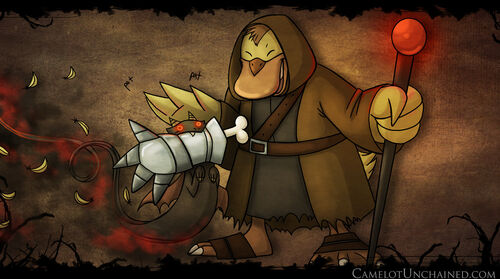 This is an

Extender Pack

.
This is also intended to be a post-release addition.
Concluded in the Spirit Mages Archetype.
Tech from this stretch goal will also be used for the Shapeshifters Archetype.
Adding a myriad of cosmetic items and customization to Realm rewards for playing in RvR.
Stealth Unchained - Completed 10/16/15 - $3,650,000

[

]
Adding a fun, not OP stealth system.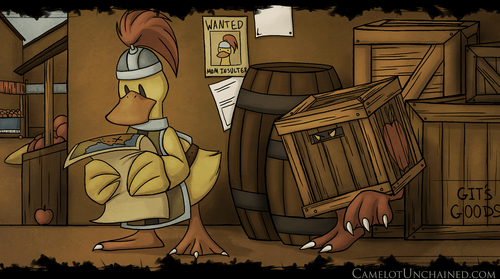 Post-release addition to the game.
For adding the tech to allow for the Scouts and Stealthers.
Confirmed and expanded upon camouflage for Archers.
Hiring two additional mid-level, gameplay-focused programmers for the team.
|
This Stretch Goal is all about expanding the amount of animations available to players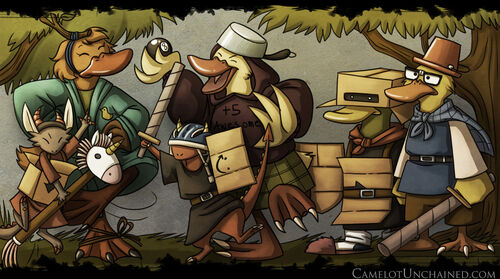 Mentioned animations include: dancing, racial idles, class-based taunts and more.
Contact or outsourced to not take away from development.