We're Getting Mutants in the MCU - The Loop
Play Sound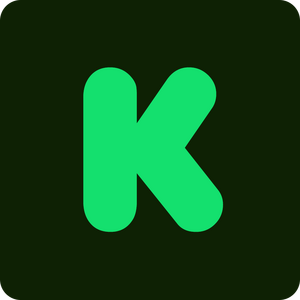 Kickstarter is a global crowdfunding platform based in the United States. Starting back in 2009.
People who back Kickstarter projects are offered tangible rewards and one of a kind experiences in exchange for their pledges. This traces it's roots to subscription model of arts patronage, where artists would go directly to their audiences to fund their work.[1]
The Model
[
]
Kickstarter is one of a number of crowdfunding platforms for gathering money from the public, which circumvents traditional avenues of investment. Project creators choose a deadline and a minimum funding goal. If the goal is not met by the deadline, no funds are collected, a kind of assurance contract. Money pledged by donors is collected using Amazon Payments. The platform is open to backers from anywhere in the world and to creators from the US, UK, Canada, Australia, New Zealand, The Netherlands, Denmark, Ireland, Norway, and Sweden.
Kickstarter applies a 5% fee on the total amount of the funds raised. Their payments processor applies an additional 3–5% fee. Unlike many forums for fundraising or investment, Kickstarter claims no ownership over the projects and the work they produce. The web pages of projects launched on the site are permanently archived and accessible to the public. After funding is completed, projects and uploaded media cannot be edited or removed from the site.[1]
Camelot Unchained
[
]
Main Article: Camelot Unchained Kickstarter Page
The Kickstarter for Camelot Unchained started on April 2md, 2013, and successfully funded on May 2, 2013 at a total of $2,232,933 from 14,873 backers. It funded $500,000 within the first 8 hrs, and was $152,000 away from funding in the last 24hrs before exceeding the total goal by 10% at the end of the day. The game was also supplemented with $2,000,000 of Mark Jacob's own money, and additional one million more from an investor from the successful funding of the game.[2]
One of the standout experiences of Camelot Unchained's Kickstarter was interaction between the backers, and the developers and other backers. The comment section of Kickstarter had 145,000 comments on it. Often as backers banter between themselves, but Mark Jacobs would often answer questions, and generally hang out with the backers. For many, this because a daily thing to do that for some, carried over to the forums of development. This was generally thought of as an unique experiences by those whom followed the Kickstarter heavily for it's goodwill between backers, and developer transparency.
Upon successfully funding, CSE did a 24hr livestream on Twitch with the backers of the game just to hangout. Where they commented with backers, or in some cases even played online games together.
Videos
[
]
Kickstarter launch video:
References
[
]
3. Chasing Mark - A chronological compilation of all the Kickstarter questions answered by Mark Jacobs