Through luck, or perhaps something more, a few Humans managed to escape Veilstorm influence entirely. They did not change into something else, and were untouched by the Veil's wrath, as though chosen for a special purpose.
Humans may lack the strange powers that some other races possess, but they are also spared the curses that sometimes accompany these powers. Through sheer determination they survive, refusing to disappear and instead prosper even in the most difficult of times, following the noble path of righteous strength that King Arthur lays before them.
History
[
]
TBD
Age of Becoming
[
]
TBD
Prophecies
[
]
Appearance
[
]
Having an erect posture and bipedal locomotion, manual dexterity and increased tool use, and a general trend toward larger, more complex brains and societies, humans should be familiar to most players.
Features
[
]
TBA
Racial Stats
[
]
TBA
Banes and Boons
[
]
Main Article: Banes and Boons
| | | | |
| --- | --- | --- | --- |
| Name | Description | Cost | Times |
| Live by the Sword | You may not equip weapons or focus items other than swords | 2 | 5 |
| Self-Righteous | You may not train in any runes of Dark magic, and your resistance to Dark Magic is reduced by 1 | 10 | 1 |
| Suspicious | Your Resonance, Faith, and Will are reduced by 5 | 5 | 3 |
| Creeping Despair | You suffer 1 additional panic rating for the death of each ally nearby | 1 | 5 |
| Cursed Legacy | Your maximum panic rating is reduced by 3 while near the ruins of Camelot | 1 | 5 |
| Dread of Disorder | Your resistance to chaos magic is reduced by 25 and chaos effects inflict an additional 5 panic rating | 5 | 1 |
| Held Back by Honor | Your attacks gain no bonus for striking enemies from behind | 10 | 1 |
| Obsessed With Revenge | When wounded by an enemy, you lose 5 penetration defense until they are killed or you are killed | 5 | 1 |
| Overconfidence | Your resistances are lowered by 1 for each ally greater than the number of enemies present nearby, up to 25 | 2 | 5 |
| Pacifist | You may not equip weapons or use abilities which cause damage to enemies | 10 | 1 |
| Shield Dependence | You lose 5 resistance to crushing, slashing, and piercing resistance when not using a shield | 5 | 1 |
| Within These Walls | Your wound threshold is reduced by 5 when not defending allied buildings | 5 | 1 |
| | | | |
| --- | --- | --- | --- |
| Name | Description | Cost | Times |
| Built to Last | Your armor penetration defense is increased by 1 | 2 | 5 |
| Know Thy Enemy | (Requires Built to Last) Your chance to be wounded is reduced by 5 against attacks from the front | 5 | 1 |
| Steadfast Defense | (Requires Know Thy Enemy) [Ability] You gain 25 resistance to crushing, piercing, and slashing until after the next time you take damage | 10 | 1 |
| Disciple of the Mind | Increases the rate of proficiency gained with Mind spells by 5% | 1 | 5 |
| Astonishing Acuity | (Disciple of the Mind) Increases the power of Mind effects by 1 | 3 | 3 |
| Sublime Sage | (Requires Astonishing Acuity) Critical result rolls for Mind spells increase by 1 | 5 | 1 |
| Faith in Fire | Increases the rate of proficiency gained with Fire spells by 5% | 1 | 5 |
| Afterburn | (Requires Faith in Fire)'Increases the duration of Fire damage over time by 3 | 3 | 3 |
| Inner Inferno | (Requires Afterburn) Fire effects ignore 1 fire resistance on their target | 5 | 1 |
| Squire's Schooling | Your proficiency with all weapons and armor is increased by 1 | 2 | 5 |
| Knight's Knowledge | (Requires Squire's Schooling) Ignore the effects of a panic rating below 25% | 10 | 1 |
| Paragon's Planning | (Knight's Knowledge) You and nearby allies gain +1 to armor penetration (does not stack with other players' Paragon's Planning) | 10 | 1 |
| Sword Student | Increases the rate of proficiency gained with Sword attacks by 5% | 1 | 5 |
| Blade Bonded | (Requires Sword Student) Lowers the minimum stat requirements of Sword weapons by 1 | 3 | 3 |
| Sword Master | (Requires Blade Bonded) Increases penetration with sword attacks by 3 | 5 | 1 |
| Endless Fortitude | Stamina costs are reduced by 50% while Exhausted | 10 | 1 |
| Unified Front | Increases all damage resistance by 1 per nearby player of an allied race | 1 | 1 |
| Splitting Striker | Your first attack after exiting travel mode reduces the target's resistance to the type of damage dealt by 5 | 5 | 2 |
| Intensive Study | Your Attunement is increased by 5 | 5 | 3 |
| Master at Arms | Your time to switch weapons is reduced by 50% | 10 | 1 |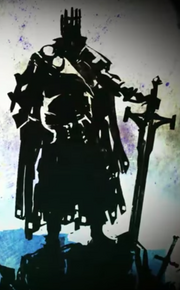 Notable members
[
]
Trivia
[
]
Arthur was one of the three brothers who claimed swords during the first breaking.
He was the founder of the Arthurians and is the embodiment of nobility, honesty, and righteous strength
Revision history
[
]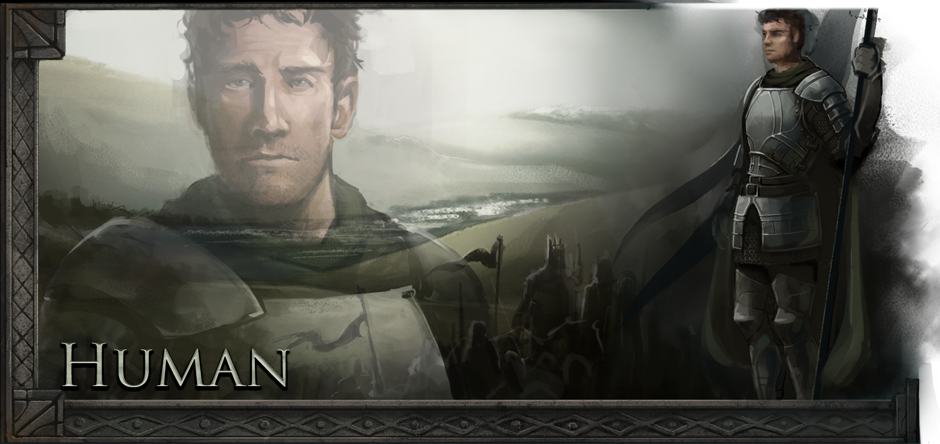 Vines
[
]
Gallery
[
]
References
[
]
External links
[
]